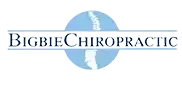 Carolina West Chiropractic Welcomes Bigbie Chiropractic to the Family
We are thrilled to announce that Carolina West Chiropractic has expanded its family of chiropractic practices with the addition of Bigbie Chiropractic. This partnership brings together two esteemed practices, combining their expertise, experience, and dedication to providing exceptional chiropractic care to the community. We are excited about the possibilities this collaboration brings and the enhanced services we can offer to our valued patients.
A Stronger Alliance for Exceptional Care
The joining of Carolina West Chiropractic and Bigbie Chiropractic represents a significant milestone in our mission to deliver the highest standard of chiropractic care. Both practices share a commitment to excellence, compassionate patient care, and a patient-centric approach to healing and wellness. By joining forces, we are poised to provide an even more comprehensive range of services, expertise, and resources to better serve our patients.
Expanded Expertise and Services
With the union of Carolina West Chiropractic and Bigbie Chiropractic, we are excited to offer an expanded range of expertise and services to our patients. Our team now includes highly skilled chiropractors, each bringing their unique knowledge and specialties to the table. This increased depth of expertise allows us to provide specialized care for a broader range of conditions, ensuring that our patients receive the most effective and personalized treatments available.
Continuity of Care and Personalized Approach
Rest assured that this merger will not disrupt the exceptional care you have come to expect from Carolina West Chiropractic and Bigbie Chiropractic. Our primary focus is on maintaining continuity of care for all our patients. Your current treatment plans, appointments, and medical records will seamlessly transfer to the newly merged practice. We remain committed to providing the same personalized approach and individualized care that you have come to rely on.
Enhanced Convenience and Accessibility
As part of our commitment to delivering convenient and accessible care, the union of Carolina West Chiropractic and Bigbie Chiropractic allows us to expand our reach and better serve our community. With multiple locations now available, we offer greater convenience and flexibility in scheduling appointments, ensuring that you can access the care you need at a location that is most convenient for you.
Experience the Carolina West Difference
Carolina West Chiropractic is excited to welcome Bigbie Chiropractic to our family. We are confident that this partnership will elevate our ability to provide exceptional chiropractic care, helping our patients achieve optimal health and well-being. Whether you are seeking pain relief, injury rehabilitation, or wellness care, we are here to serve you with passion, expertise, and a commitment to your overall health.
Schedule an Appointment Today
We invite you to experience the benefits of our expanded services and the warm, compassionate care provided by the Carolina West Chiropractic team. Schedule an appointment at one of our convenient locations and discover the Carolina West difference for yourself. We look forward to serving you and continuing to be your trusted partner in your journey towards improved health and wellness.
At this office our goal is to improve the quality of your life. We know that health is so much more than just not feeling pain. We strive to have our patients reach their fullest innate potential.
Conditions We Treat:
Treatment Specialties: Addressing Back and Neck Discomfort, Managing Bulging and Herniated Discs, Alleviating Sciatica and Headaches, Managing Migraines, Easing Peripheral Neuropathy, Tackling Fibromyalgia, Managing Vertigo, Treating Carpal Tunnel Syndrome, Resolving Foot, Knee, Shoulder, Elbow, and Sinus Issues, Providing Care for Maternity and Children.
Our Mission Statement
Our mission is to promote the well-being of individuals through chiropractic care, equipping them with knowledge to empower healthier lives and inspire them to share this wisdom with others.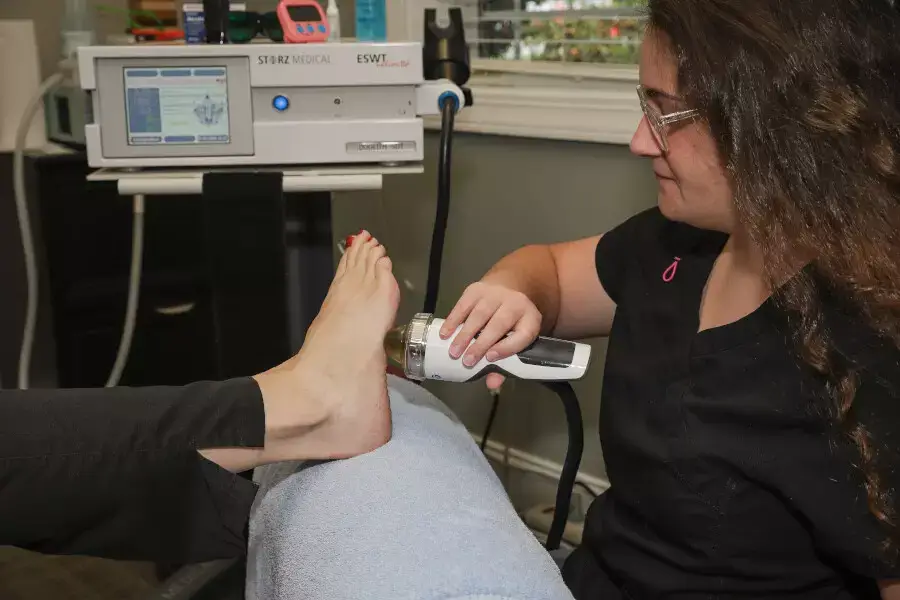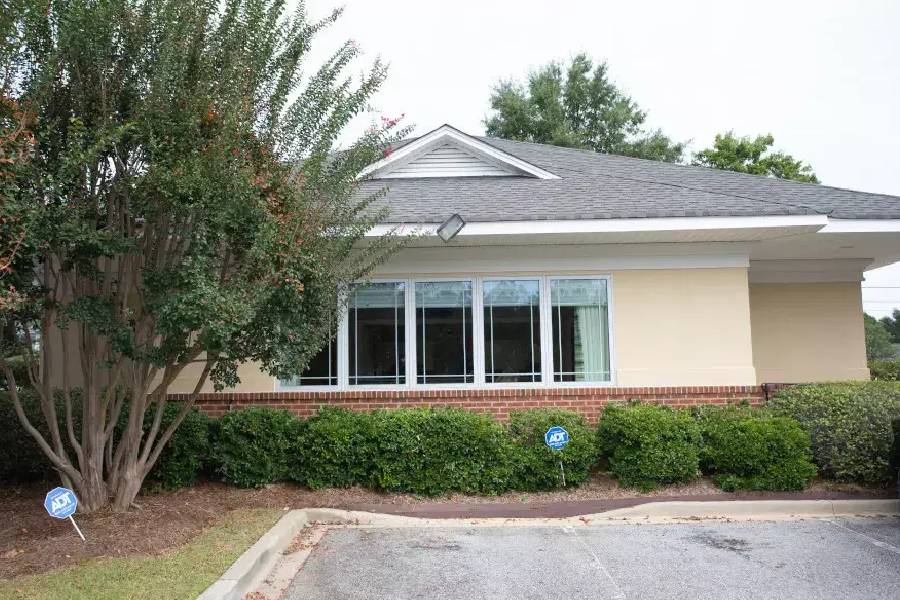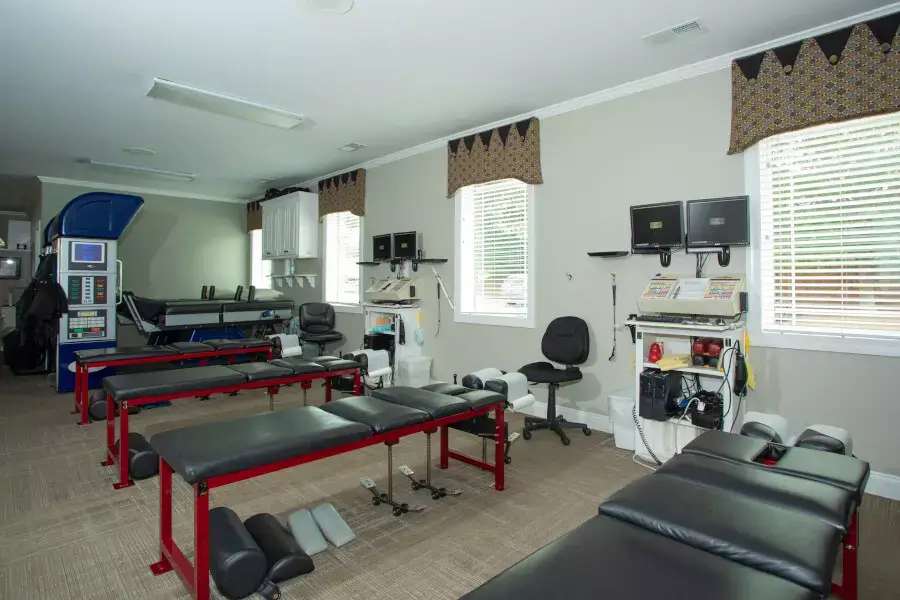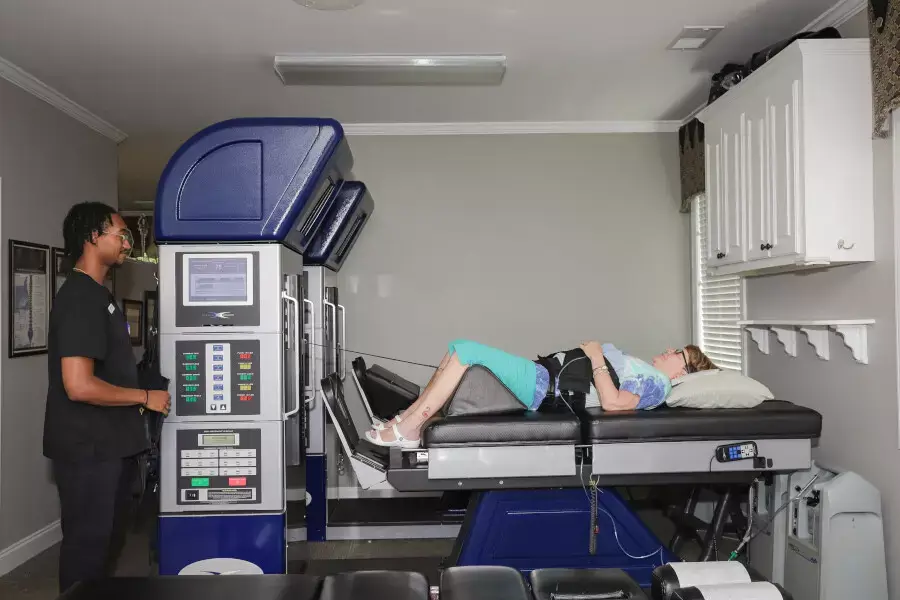 Lexington Office
Hours of Operation
MON-WED-FRI:
8:00-12:00 | 2:00-6:30
TUES-THURS:
8:00 – 12:30
SAT-SUN:
Closed