Carolina West Chiropractic: Doctor-Supervised Weight Loss Program for Optimal Health
Welcome to Carolina West Chiropractic, where we prioritize your overall well-being. We understand the impact that excess weight can have on your health and quality of life. That's why we offer a comprehensive, doctor-supervised weight loss program to help you achieve your weight loss goals and improve your overall health.
The Health Issues Associated With Obesity
Obesity is a significant health concern that can lead to a range of medical issues, both physical and psychological. Carrying excess weight puts strain on various systems in the body, increasing the risk of developing several health conditions, including:
Heart disease: Obesity is a major risk factor for heart disease, including high blood pressure, high cholesterol levels, and an increased likelihood of heart attacks and strokes.
Type 2 diabetes: Obesity is closely linked to the development of type 2 diabetes. The excess body fat can interfere with insulin sensitivity and glucose regulation, leading to insulin resistance and diabetes.
Joint problems: The extra weight places excessive stress on the joints, particularly the knees, hips, and ankles, leading to conditions such as osteoarthritis and chronic joint pain.
Sleep apnea: Obesity increases the risk of sleep apnea, a condition characterized by interrupted breathing during sleep. This can result in poor quality sleep, daytime fatigue, and an increased risk of other health problems.
Digestive disorders: Obesity is associated with an increased risk of digestive disorders such as gastroesophageal reflux disease (GERD), gallbladder disease, and nonalcoholic fatty liver disease.
Mental health issues: Excess weight can have a significant impact on mental health, leading to decreased self-esteem, body image issues, and an increased risk of depression and anxiety.
The Benefits of a Doctor-Supervised Weight Loss Program
At Carolina West Chiropractic, our doctor-supervised weight loss program is designed to provide you with the guidance, support, and tools you need to achieve your weight loss goals safely and effectively. Here's how our program can benefit you:
Customized approach: Our weight loss program is tailored to your individual needs. We take into consideration your medical history, lifestyle, and weight loss goals to create a personalized plan that is achievable and sustainable.
Medical supervision: Our experienced healthcare professionals oversee your weight loss journey, providing ongoing monitoring, guidance, and support. They ensure that your weight loss program is safe and appropriate for your specific health needs.
Lifestyle modifications: Our program focuses on making sustainable lifestyle changes rather than quick fixes. We provide guidance on nutrition, exercise, stress management, and behavior modification to help you develop healthy habits for long-term success.
Accountability and support: We understand that weight loss can be challenging, which is why we offer ongoing support and accountability throughout your journey. Our team is here to cheer you on, answer your questions, and help you stay motivated and focused.
Comprehensive approach to health: Our weight loss program takes a holistic approach to health, addressing not only weight loss but also underlying health issues. We aim to improve your overall well-being, promoting better physical, mental, and emotional health.
The impact of living with brain fog and fatigue can be substantial. According to a study published in BMC Psychiatry, brain fog can significantly impair cognitive performance, work productivity, and overall quality of life. Fatigue, when persistent, can lead to decreased motivation, decreased physical activity, and increased risk of accidents or injuries.
Take the First Step Towards a Healthier You
If you're ready to embark on a journey towards better health and weight management, our doctor-supervised weight loss program at Carolina West Chiropractic is here to support you. Our caring team of professionals will work closely with you to create a personalized plan that suits your needs and goals. Together, we will help you achieve lasting weight loss, improve your overall health, and enhance your quality of life.
Contact Carolina West Chiropractic today to schedule a consultation and take the first step towards a healthier, happier you. Your well-being is our priority, and we are committed to guiding you every step of the way on your weight loss journey.
Weight Loss Before And After Gallery
All photos above are actual clients of Dr. Bigbie. Results may vary depending on the individual. Give our office a call if you want to learn more about our programs where you can lose up to 1 POUND of FAT a day. (803)356-9315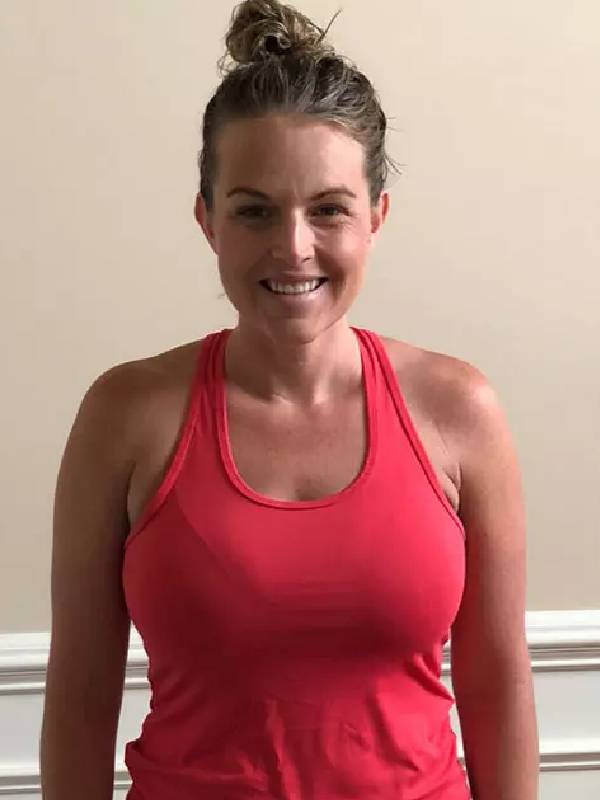 I have lost 30 pounds in about 2 months!
Hi, my name is Vicki and I started the weight loss program at Bigbie Chiropractic on October 13, 2014. I've lost 30 pounds! I have lost twenty-five pounds on the program and have continued to lose during the maintenance phase. This is a very effective program. It was very easy and very organized. The staff here at Bigbie Chiropractic has been very helpful answering any questions that I've had. I highly recommend it for anyone who is interested in losing weight in a very healthy and safe way.
I've lost 15 pounds and I feel GREAT!
Hi, I'm Sue, and I started coming to Bigbie Chiropractic back in January. I had some aches and pains, and as soon as those things started going away, I felt like I was strong enough to tackle the weight problem I had. In about 10 years I had gained at least 25 pounds. So I came to one of the seminars, talked to Dr. Hennessy, and started the program the very next day. I would have to say it has just been Fabulous!! I always felt a just a little depressed that I had so many things in my life that were going great, great job, great family, but I seemed to have no control over my diet! I just was gaining and gaining and gaining. But with this program, it was so easy, I was Never hungry, and I didn't have cravings either. Today is my first day that I can start adding certain things back in, and it's not like I want to go out and eat a cheeseburger. I just don't have any desire for that. I've just lost that urge to munch all the time. I have lost 15 pounds, and I am having no trouble maintaining it. And now that I feel better, I finally feel like exercising, so it's much easier to maintain. I really feel good about this program, and I recommend it to anyone that wants to lose any amount of weight!
I've lost 20 pounds and 2 pants sizes in 35 days!
Hey, my name is Amanda and I've been doing the weight loss program here for about 35 days now. I've currently lost about 20 pounds and 2 pants sizes! Now I can fit into clothes I haven't been able to wear for quite a while. Of course being able to fit into my clothes again was very important to me, but most importantly I did this for my health. If you're interested in losing weight, I would definitely recommend this program!
I lost 14 pounds in 21 days!
Hi, I'm Bob, and I'm tickled to death to be here! I've lost 14 pounds in 21 days! I'm just extremely excited about it. It's been fairly easy and I'm able to fight my cravings, and I'm going to continue on until I reach my goal wait of 175 pounds!
I Lost 10 Pounds In One Week!
My name is Dale, and I have been on the Weight Loss Program at Bigbie Chiropractic for one week as of today, and I have lost 10 pounds!!! I am a happy camper, and I recommend this diet to everybody! God Bless Bigbie Chiropractic and ALL the staff, I love them!
You've Given Me Back My Life!'
Before I came to Bigbie Chiropractic, I was in constant pain. I couldn't sit for any length of time, stand for any length of time, or walk for any distance. But by the time I had finished with my treatments on the DRX 9000 Spinal Decompression machine, the pain was gone. It changed my life completely. I was so depressed before I came to Bigbie Chiropractic because I had gone to other chiropractors in the past with minimal results. I had been to an orthopedic doctor and received several rounds of injections with only temporary relief. The pain always returned within a couple of weeks. I have also taken advantage of the weight loss program here and have lost approximately 25 pounds in 26 days! Yes, it really does work! I have also benefited from the all natural hormone replacement that is offered. I feel like a new person! I have so much more energy, and really feel like going and doing things again. Words just can't express how I feel about all of the doctors and employees here at Bigbie Chiropractic. Thank you all from the bottom of my heart! You've given me back my life!
Hi, my name is Sarah, and I am a patient here at Bigbie Chiropractic. I came in sometime in January for an adjustment and learned that Dr. Hennessy was going to be having a seminar about Nutrition and Weight Loss. I was curious so I came to the presentation and talked to Dr. Hennessy. I really liked what he was saying. So I went home, talked to my husband about it, and we decided to do it together. We chose to do the cleanse first, before the diet. We are now in our 16th day of the diet, I've lost 13 pounds, and my husband has lost 25 pounds, and he looks Awesome!! So I would say that it really works, and it is not a hard diet to be on. My energy level has increased, and that means everything to me because I never had a weight problem until I had surgery about 17 months ago. After that, I gained about 20 pounds that I couldn't get rid of. I joined a gym, worked out, but no matter what, it seemed like my stomach just kept getting larger. But I learned why that was happening and how to change it. Coming in here has been wonderful. Dr. Hennessy is there to support you all the way, and now I'm excited about this, and I'm very excited about my husband and the changes I see in him. I want to say thank you Dr. Hennessy and thank you Bigbie Chiropractic!!
I lost 22 pounds in 7 weeks!
My name is Brenda, and all my life, my weight was fine, I had no problems. But a few years ago, the pounds started piling on and piling on, and then I saw a picture of myself and I just didn't like what I was looking at. Then I saw this in an ad in the paper, I came up here, I listened, and I decided that I could do this! Everything was very clearly laid out. There are a lot of aspects that you feel are really working for you, the drops really do what they're supposed to do! It has really paid off. I started in August, it is now the 13th of October, and I've lost a little over 22 pounds! I'm very happy with it, I get a lot of compliments, and my husband loves it! Looking in the mirror, now I'm happy with what I see! And I've started feeling really good, I am very pleased!
Hi, I'm Tyler. At 293 pounds, I had trouble breathing normally after walking short distances. Bending over to tie my shoes was difficult. I went to my doctor but never followed his plan. It seemed like general advice instead of a weight loss plan. I tried some diet trends and purchased several products that had high promises. Nothing worked, and I kept gaining weight. Then I saw an ad in the paper about the weight loss program at Bigbie Chiropractic and decided to give it a try. Their weight loss plan combined with chiropractic adjustments works! I have lost 38 pounds in 37 days. Breathing is now normal when I walk or bend over. My clothes fit better. Thanks to the doctors and staff at Bigbie Chiropractic for NOT making me false promises